Contemplative Creativity Lab: exploring creative processes that arise from meditative discipline
About…
Contemplative Creativity Lab is an online meditation community group led by Shambhala Art* teachers and special guests. Join us from anywhere in the world, live via Zoom – Second Saturday of the month 10 AM – 12 PM PT.
The aim with our labs is to engage the senses, do one thing at a time and bring the fullness of our awareness to any task. Everyone is warmly welcome, no exceptions. There is no need for any experience with art or meditation to take part. See upcoming labs on this page below, or go to our monthly calendar and search for "Creativity Lab" and click for exact time and dates.
See also our MeetUp Group here to see photos of past labs.
Open to all. No art or meditation experience necessary.
First Thought, Poetry, Meditation, Movement, Brush, Square One, Collage, Object Arranging, Painting, Contemplation, Music, Photography, Discussion, Collaboration ….
What is this? We are a group of Shambhala Art teachers and special guests who want to play with the Dharma Art teachings of Chögyam Trungpa Rinpoche, and to share it with others. To let go of concepts about "Art" and collaborate. Not primarily to make stuff, but to engage each other and develop a ground of mutual trust born of curiosity, willingness to be a fool, and trust in the process of coming back to the present moment. To see where it goes. Please join us!
Who can attend Contemplative Creativity Lab? Artist or not, meditator or not. There will be meditation instruction and opportunities to relate these teachings to your personal projects or practice.
Recommended Reading True Perception by Chögyam Trungpa; Place Your Thoughts Here: Meditation for the Creative Mind by Steven Saitzyk
Suggested donation $15.
Contact [email protected] for any questions!
---
Upcoming Programs
Contemplative Arts & Disciplines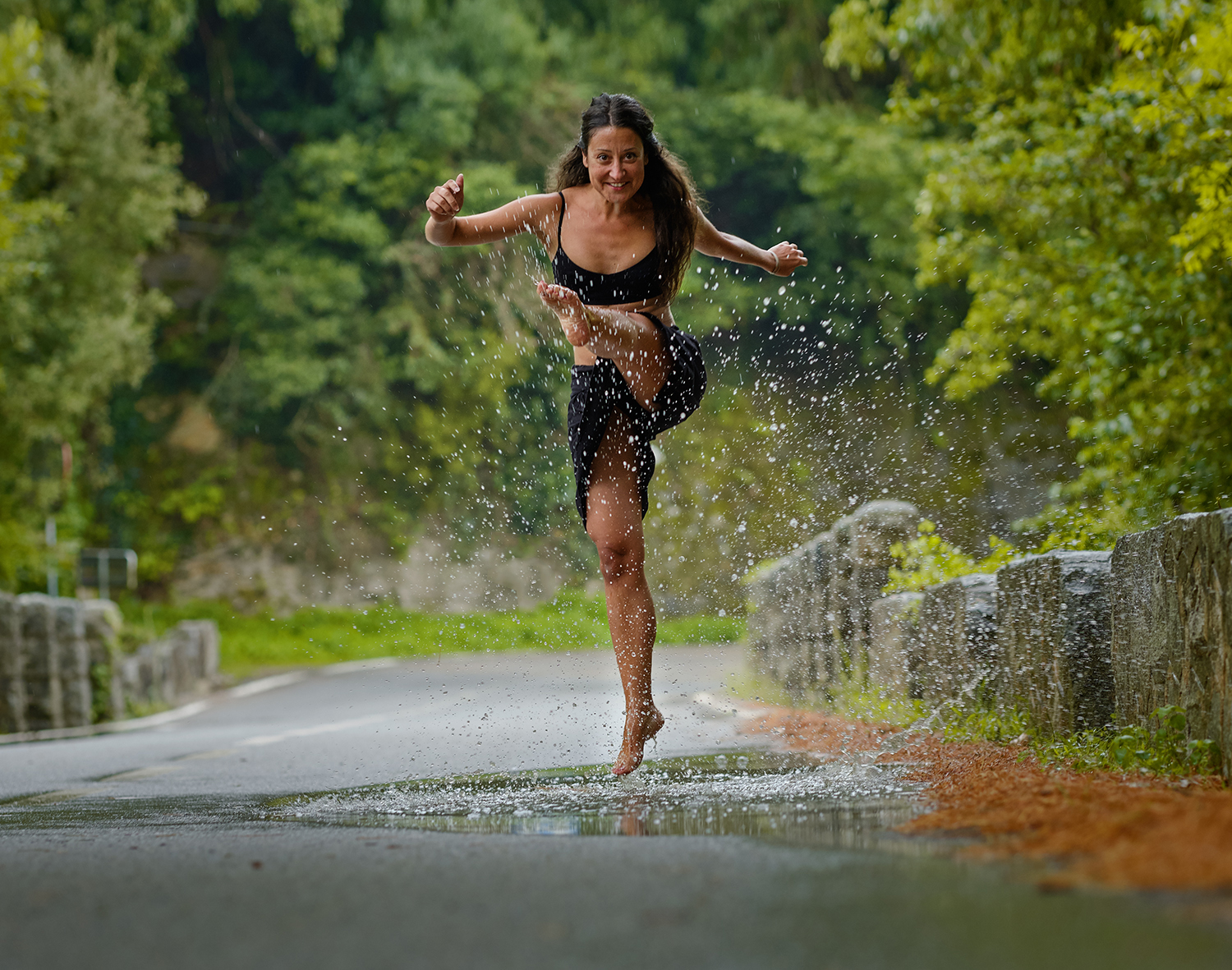 with Helena Pellisé
October 9th
Contemplative Movement practice integrates meditation, dance improvisation and Shambhala Art to synchronize body & mind, connect with our inherent creativity and manifest our authentic presence.
Continue »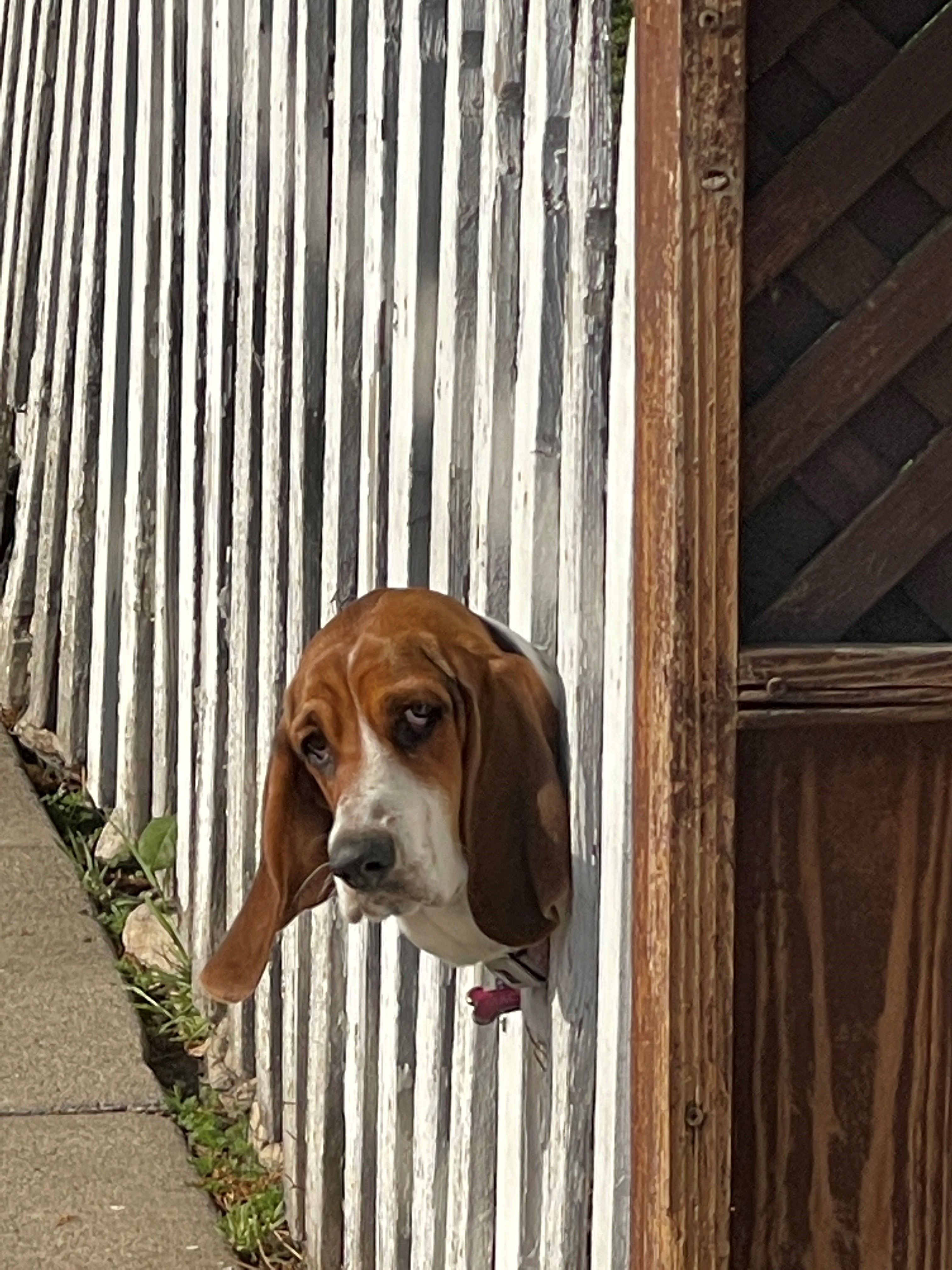 with Darryl Burnham
November 13th
Coming to our senses, with a camera in hand, we can express a connection to our ordinary life with a photograph. Stopping in stillness we are inspired to capture something found in a moment that we appreciate.
Continue »
---
Who Leads C-Lab?
Anne Anderson Saitzyk is an artist teaching painting and drawing at Art Center College of Design extension (ACX) and occasionally in other locations in the world. She received her MFA in painting from Claremont Graduate University. She has served as co-coordinator of Westside Shambhala and is currently Director of Contemplative Arts at Shambhala Meditation Center of Los Angeles. Anne met the Shambhala Buddhist dharma through the Dharma Art program in 1997 and has since become a practitioner, meditation instructor, Shambhala Art teacher/administrator and a co-founder of Contemplative Creativity Lab. She's dedicated to creative practices that includes the magic of community.
Ladan Yalzadeh (MFA – Creative Practices) has worked across disciplines including theater, live art, writing and film. Her explorations are focused on reconnecting with the transformative power of creativity as means of liberation. Ladan is continuously struck by the natural harmony between the creative practice and contemplative practices. Ladan also works in the Diversity, Equity and Inclusion field in the Outdoors, helping highlight the vast histories, wisdoms and contributions of Underrepresented Communities to our society. Ladan is the recipient of several honors including 2009 Noor Film Festival's Best Short Film Award for The Florist, the AFI Directing Workshop for Women Scholarship in 2004, where she was the first Iranian-American recipient, and the Nell Shipmen Award. Her work has been presented in Iran, Germany, Chile, UK, Spain and the United States. Ladan has been meditating and practicing mindfulness since 2008. She is a Shambhala Art teacher and facilitator of the Contemplative Creativity Lab and is the co-founder of Authentic Presence. Authentic Action. http://www.ladanyalzadeh.com
Angela Lloyd, MFA is a Shambhala Art Teacher and an award winning recording artist, master storyteller and musician. A student of Laura Simms, she started meditating at Laura Simms' Annual Storytelling Residency in 1987 and is a member of Shambhala. She has completed levels of Miksang, a contemplative practice of photography; and is an enthusiastic member of the Dorje Kasung. Her particular interest in the Shambhala Art teachings is how language arts (speech, silence and humor) are used to create a safe container for inter-related arts experiences for body, mind and speech. www.angelalloyd.com
Debra Dysart has been a student and practitioner of Shambhala Buddhism since she found Pema Chodron's Wisdom of No Escape in a Barnes and Nobles in 1997. She also met her husband Malcolm in that same bookstore around the same time who told her about the Shambhala Center in Los Angeles. Debra is a Shambhala Art teacher and meditation instructor, has taught contemplative writing, and is a former Co-Director of the Shambhala Meditation Center of Los Angeles. She sings with the Verdi Chorus, a community-based opera choral group in Santa Monica.
Joshua Northcutt My family encouraged me to draw and keep a sketch book at age 10. I fondly sketched and doodled in my classroom notebooks from preschool to high school and formally studied art after Nursing School. I received my BA in Studio Arts in 2007 from the University of Hawaii with a focus on Painting and Drawing. I began studying Buddhism in 1994. Since visiting the Hawaii Shambhala Group in 2010, I've been actively engaged in the path, including training both as a Shambhala Art teacher and Shambhala Path Meditation Instructor.
Carolyn Sykes is a harpist, and has been performing in Australia, Asia, Europe and the United States for the past 30+ years. She came to Los Angeles 19 years ago to study for her Masters Degree at the California Institute of the Arts. Since then she has established her private teaching and performing studio Pacific Harps, a boutique music booking agency Music For Events, and the Los Angeles harp dealership for Camac Harps. She moved to the US from Australia in 1987, but did not discover Shambhala until 1999 when she came to the center to listen to a week of Khandro Rinpoche's teachings. Since then she has held roles in the mandala of the Los Angeles center that include: dekyong, membership director, community mandala director, and coordinated programs from levels to visiting teacher programs. She is delighted to be able to teach in the Shambhala Art mandala.
Amanda Tasse is an Assistant Professor of Emerging Media in the Media Arts & Culture Department at Occidental College and a Shambhala Art Teacher. She holds a PhD in Media Arts + Practices from the University of Southern California School of Cinematic Arts. She started meditating with the Zen community and is now a member of Shambhala. She is a former Fullbright student and has won a number of awards for her animated films, including a Student Academy Award and an HBO films award. Her PhD research focused on emerging technology, mobile interactive animation, and experimental films which explore connections between wellness, feedback, visualization, contemplation, and science.
Darryl Burnham met Chögyam Trungpa Rinpoche in 1974 and has been practicing, studying, and teaching since then. He lives in Monrovia with his wife Laura. He is a Shambhala Art teacher, a meditation instructor, contemplative photographer, musician, poet, writer, and co-leader of the Healing Circle. Practicing life constantly expands his intimacy with his teacher, the sangha, and Laura in the company of their two aged cats, Louis and Cali.
Elayne Rail Since 1978, Elayne Rail has been a student of the Vidyadhara, Chögyam Trungpa Rinpoche, and currently his son, Sakyong Mipham Rinpoche. She is a Shambhala Training Assistant Director, Shambhala Art teacher, and the Shambhala Meditation Center Kado ("Way of Flowers") Coordinator. Elayne is especially interested in expanding the study and contemplative practice of Kado/Ikebana (Japanese flower arranging) in the Shambhala community, as part of Shambhala culture and the Shambhala-Buddhist path. She also wishes to provide opportunities for the general public to learn about this contemplative art form.
---
What a work of art is all about is a sense of delight. Touch here, touch there, delight. It is an appreciation of things as they are and of what one is — which produces an enormous spark. Something happens — clicks — and the poet writes poems, the painter paints pictures, the musician composes music

– Chögyam Trungpa, Rinpoche, The Teacup and the Skullcup
*Shambhala Art is a five part program. It is about art that springs from clear perception and pure expression. To artist or non-artist, the creative process often seems mysterious and magical. How do we give a physical reality to some ephemeral inspiration or abstract truth? How do we create forms that communicate some essential nature beyond the limits of their container? The Shambhala Art Program's purpose is to explore the creative process and the product we call art from the point of view of clear perception and pure expression. It is about the source of inspiration, how the creative process manifests and finally how what we create communicates that inspiration. See also www.shambhalaart.org.