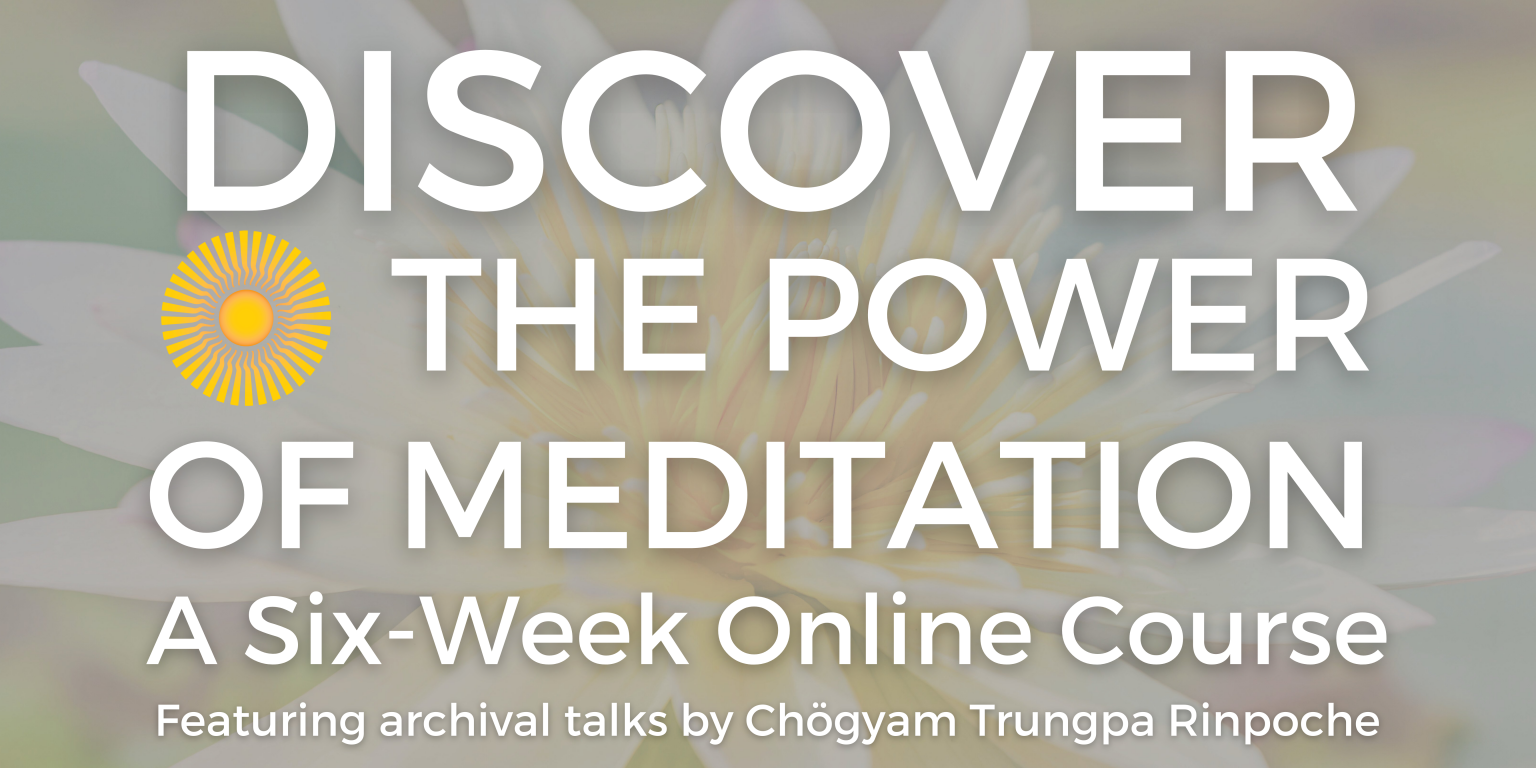 Meditation: The Way of the Buddha [with Shambhala Online]
Learn or refresh your connection to the practice of meditation as taught by Chögyam Trungpa Rinpoche. Although decades old, these archival talks from the summer of 1974 retain their original potency and are a reminder of Chögyam Trungpa Rinpoche's incomparable skill at communicating Buddhist teachings to a Western audience. These short talks – from mindfulness practice, to awareness practice, to the realization of emptiness – will be supported by further commentary and facilitated discussion by some of today's leading teachers of Buddhism in the West, many of whom were actually present during these talks in 1974, including:
Pema Chödron, Dale Asrael, Dorje Loppon Lodro Dorje, Gaylon Ferguson, Arawana Hayashi, Marty Janowitz, Larry Mermelstein, and Judith Simmer-Brown.