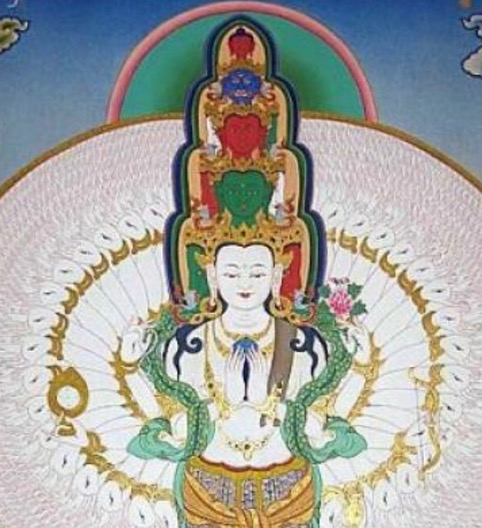 The Bodhisattva's Gift: Empty Heart and Full Exchange [Online]
with John Rockwell
Prerequisite: None; all are welcome.

Program Details: Our bodhisattva heart is vast and spacious like the sky. It is radiant and healing like the sun. Bringing space and luminous awareness together allows us to embrace every experience.
In this online course, we will practice mahamudra meditation on space awareness and the compassionate exchange of tonglen, taking in suffering and radiating out warmth. Overall, we will contemplate Atisha's slogans on ultimate and relative awakened heart (bodhichitta).
We will exploring shamatha-vipashyana and tonglen with a mahamudra view. Our emphasis will be on practice and direct experience, though of course we will also read and contemplate, mostly in between classes. In that light, before our first Sunday meeting please read as if for the first time the following passages from Chögyam Trungpa, Training the Mind and Cultivating Loving-Kindness:
From the Introduction (which begins with "In the mahayana tradition, we experience . . ."), through the second slogan ("Regard all dharmas as dreams . . . . This slogan is an expression of compassion and . . .") to the end of the commentary of the second slogan (". . . using your sense organs as channels for the sense perceptions").
Participants who do not have time to read these passages before the first meeting are encouraged to read the 1st absolute bodhichitta slogan and its commentary, and contemplate that in terms of what they are experiencing on the spot.
For the next few days, explore what "Regard all dharmas as dreams" feels like in your direct experience. Several times a day, stop whatever you are doing. Be still for a few seconds. Connect to your senses. Look around as if this were a dream. At some point, say a word or phrase. Then continue with whatever you were doing. This could all be very short. Just take a lojong break a few times a day!
Each 3-hour session will include meditation and contemplation, a talk, Q/A, and small breakout groups. All are welcome.

About the Teacher: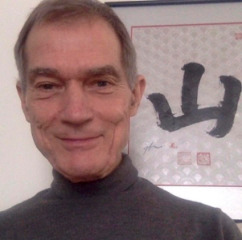 John Rockwell has been on the path of dharma for 45 years. He met Chögyam Trungpa Rinpoche in 1975 and studied and practiced the Buddhist and Shambhala teachings for 12 years with him, and in particular worked with him on translating Tibetan texts into English. For ten years, he studied and taught at Naropa University in the Buddhist Studies department. For many years, he served as an acharya or senior teacher for Sakyong Mipham Rinpoche and also studied intensively with Khenpo Tsultrim Gyamtso Rinpoche. His inspiration is to share the profound and practical teachings that he has received.
Recommended Reading: Chögyam Trungpa, Training the Mind and Cultivating Loving Kindness (available here, here, and elsewhere).

Zoom Access: This course will be offered online via Zoom at the dates and times (in Pacific Time Zone) listed above. Use The Timezone Converter to determine your local class time. After registering for the course, you will receive instructions for joining course meetings.
Important Note: Please log in with, or consider creating, a Shambhala account on the registration page (located on the right side of the page) to receive the program's Zoom meeting information immediately. This is especially important for participants who register close to the program start time. That said, registering now is strongly recommended—and an act of kindness for our teachers and coordinators!
Pricing Information and Generosity Policy: We are committed to making our programs and classes accessible to everyone, and we will not turn anyone away due to financial concerns. If the Program Price is an obstacle for you, please decide what works for you and offer what you are able to pay. You do not need to apply for the Generosity Policy in advance, but if you have questions, please contact us.