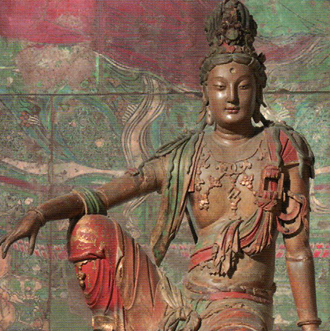 The Bodhisattva Warrior: Transforming the World through the Six Paramitas [Online]
with Shastri Marcia Henry-Fink & Debra Dysart
Prerequisites: Participants should have a regular meditation practice and have attended at least one weekend retreat program and/or one Shambhala class in the past 18 months.
Program Description: The Sanskrit word "paramita" means to cross over to the other shore. It also means perfect realization, or reaching beyond limitation. The paramitas—generosity, discipline, patience, exertion, meditation and wisdom—are the very essence of our true nature. However, they are often obscured by fear and other habitual tendencies. This six-week program will explore how we can work with these obstacles through practice, study, contemplation and social engagement to fully embody these qualities in ourselves, and to help others.
Recommend Texts: Participants should procure a copy of Training the Mind and Cultivating Loving Kindness by Chögyam Trungpa Rinpoche, which is available here, here, and elsewhere. PDFs of other texts will be provided during the program.
About the Teachers: Shastri Marcy Fink has been a student of Chögyam Trungpa Rinpoche and Sakyong Mipham Rinpoche since 1977. Trained in both the sciences and the arts, she has been a stress management consultant for Boeing, and has worked with a start-up company that uses biofeedback and mindfulness/awareness exercises as tools for dealing with stress. As a member of the Los Angeles Buddhist and Interfaith Councils she worked for many years with the diverse religious communities in Los Angeles. She is a senior teacher and former Director of Education at SMCLA and travels frequently to teach.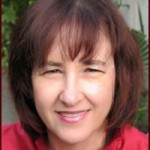 Debra Dysart has been a student and practitioner in Shambhala ever since she found Pema Chödrön's Wisdom of No Escape in a bookstore in 1997. She is a Shambhala Art teacher, meditation instructor, and has served as Director of Education and Center Co-Director of Los Angeles Shambhala. Debra sings with the Verdi Chorus and is a member of their board of directors.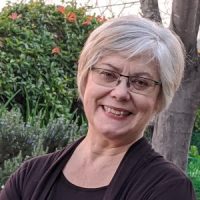 Zoom Access: This course will be offered online via Zoom at the dates and times (in Pacific Time Zone) listed above; use The Timezone Converter to determine your local class time. After registering for the course, you will receive instructions for joining course meetings.
Important Note: Please log in with, or consider creating, a Shambhala account on the registration page (located on the right side of the page) to receive the program's Zoom meeting information immediately. This is especially important for participants who register close to the program start time. That said, registering now is strongly recommended—and an act of kindness for our teachers and coordinators!
Pricing Information and Generosity Policy: We are committed to making our programs and classes accessible to everyone and will not turn anyone away due to financial concerns. If the Program Price is an obstacle for you, please decide what works for you and offer what you are able to pay. You do not need to apply for the Generosity Policy in advance, but if you have questions, please contact us.