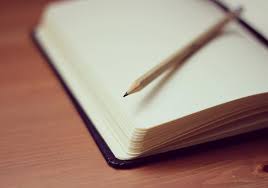 Contemplative Creativity Lab: Write Where You Are - Online
with Debra Dysart
"First thought, best thought" arises from the clear, all-accommodating spaciousness of the present moment. This contemplative writing workshop will explore writing that emerges from the mind of meditation, when we write freely without paying attention to "monkey mind." No previous writing or meditation experience is necessary. Meditation instruction will be given. All you need is a writing tool and some paper!
Based on the Dharma Art Teachings of Chögyam Trungpa Rinpoche, the Dharma Art teachings unlock a non-conceptual sense of knowing that is available to all. All are welcome. Suggested Reading: True Perception by Chögyam Trungpa and Writing Down the Bones by Natalie Goldberg.
What is Contemplative Creativity Lab? Founded in 2013, we are a group of trained Shambhala Art Educators and Special Guests who lead explorations of the Dharma Art teachings of Chögyam Trungpa Rinpoche. Every month is different and have included ink and brush, movement, photography and poetry. What links these is the ground of meditation which allows for fresh perception to be in the forefront, rather than trying to make "art". So, we give meditation instruction and sit for a short time before we move into a meditation-in-activity. Creating from that place of open mind/heart we call "Square One". Please check it out!
Debra Dysart has been a student and practitioner of the Shambhala Buddhist teachings ever since she found Pema Chodren's Wisdom of No Escape in a Barnes and Nobles in 1997. She is a Shambhala Art teacher, a meditation teacher, and has served as Director of Education and Center Co-Director for Los Angeles Shambhala. Debra sings with the Verdi Chorus and serves on their board of directors.