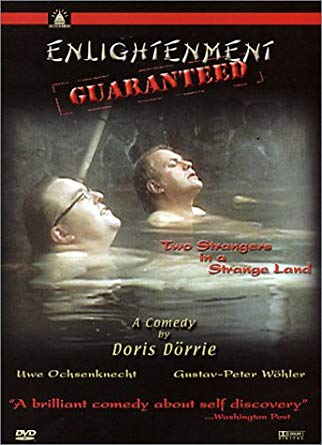 Movie Night: Enlightenment Guaranteed (Eagle Rock)
Please note that the Movie Night scheduled for March 14 has been cancelled. We look forward to seeing you on May 9th.
Our next Movie Night in Eagle Rock will feature "
Enlightenment
Guaranteed
," a warm and witty German Zen comedy (English subtitles) about two brothers who fly to Japan to live at a Buddhist monastery in hopes of becoming enlightened. Come and enjoy it with us. Popcorn will be served…all for your $10 donation to the Center in Eagle Rock. Families are welcome at $15.
You can also pencil in the following Movie Nights for the rest of this year on these Saturday evenings:
May 9
July 11
September 12
November 28
Feel free to arrive a little early and choose your seat. The movie will start promptly at 7:35 pm.
This is a drop-in opportunity…no reservation necessary. If you'd like to make sure there will be enough popcorn for yourself and others, you can let Laura B. know you're coming at
[email protected]
. Thank you!