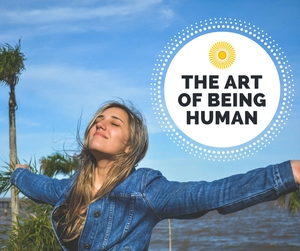 The Art of Being Human: A Shambhala Weekend Meditation Retreat (Westside)
with Cynthia Mackay
By learning to rest in the present moment through mindfulness meditation, we connect with our own inherent sanity and worthiness despite what's happening in our world. This special weekend retreat provides a foundation for establishing a meditation practice in your daily life.
ABOUT THE RETREAT

In this time of great confusion and doubt, the Shambhala teachings present the view that human beings, at the core, are fundamentally awake and worthy. By training in meditation, we learn to access our basic goodness, slow down, and relax to the freshness of the present moment, no matter what that moment may bring.
We discover that awakening is not about escaping from the world we live in, but is about bringing our practice to every aspect of our lives: work, play, relationships, and more. When we give ourselves the opportunity to reconnect with our true human existence — the experience of our five senses, the feeling of emotions in our body, and even the awareness of thoughts across our minds — we discover how to live and be in the world with a clear mind, gentle heart, and sense of humor.
This retreat is the first of a series of weekend retreats but may be taken as a standalone program. A continental breakfast and lunch on Saturday are included. The day includes an introduction to sitting meditation practice, talks by a director, individual meetings with a meditation instructor, and group discussion.
We welcome people of all religious traditions as well as those who do not follow a particular spiritual path. It is designed for new meditators or those looking to reconnect with meditation practice and introduces the basic foundations of the Shambhala teachings on universal human wisdom.
Those who have already taken The Art of Being Human (aka Shambhala Training Level 1) may repeat this program for half price. (Make a notation in the Comment field when you register and pay at the door.)
ABOUT THE TEACHER:
Cynthia MacKay has been a student of Sakyong Mipham Rinpoche for over 25 years. She is the Deputy Minister of the Pillar of Government of Shambhala, guiding and supporting Shambhala Center Directors in the Americas. Cynthia has traveled extensively around our globe with a backpack and her running shoes, gathering teachings and running marathons. She is also a Motorcycle Safety Instructor for the California Motorcycle Safety Program.