A Winter Meditation Retreat (Eagle Rock)
with Shastri Sandra Ladley
Designed for both newcomers and experienced students, this week-long meditation retreat or weekthün draws on the teachings of Chögyam Trungpa Rinpoche and Sakyong Mipham Rinpoche.
The daily schedule includes sitting and walking meditation and instruction, dharma talks, silence, movement, individual sessions with a meditation instructor, contemplative art experiences, meals, snacks, a hearty afternoon tea, and a closing celebration. We will support each other in maintaining the joyful discipline of retreat in community.
This retreat is open to all. No previous meditation experience is required. Attend one or more days or for the full week.
Within the context of the weekthün practice for this retreat, contemplative art exercises will allow us to explore how meditative awareness and peaceful abiding can become the ground of seeing things as they are, discovering the ordinary magic of our everyday lives. These exercises are seen as enriching or extending the basic mindfulness awareness practice, not substituting for it or taking away from it. No previous art experience is required. The retreat is for everyone.
On New Year's Eve, weekthün participants may leave at the conclusion of the practice day after dinner or may stay until midnight to ring in the New Year with our annual Silence and Celebration event (at no additional cost).
The retreat will conclude with a closing celebration on New Year's Day 2018 — a great way to begin the year!
CLICK HERE TO REGISTER OR CALL OUR OFFICE TO REGISTER
323 255 5472 (Mon-Fri, 11-3pm).
ABOUT THE TEACHER: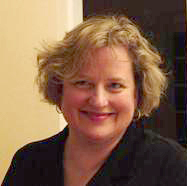 Shastri Sandra Ladley is a Senior Shambhala Buddhist teacher and long-time practitioner. She is the Program Director and a core faculty member for the Karuna Training program in Contemplative Psychology. She has an MA in Contemplative Psychology from Naropa University and a BA in Creative Arts from San Francisco State University. Sandra teaches widely and leads creative, psycho-educational, and social presencing groups. She lives in the San Francisco Bay Area.


DAILY SCHEDULE
9:00 AM: Opening Chants, Daily Opening Remarks, Group Practice
10:00 AM: Practice Session (Breakout by Practice)
12:00 PM: Movement
12:30 PM: Lunch Provided
1:30 PM: ROTA work tasks, On your own: Rest, Walk
2:00 PM: Practice Session (Breakout by Practice), Meditation Instruction
4:00 PM: Tea
4:30 PM: Practice Session, Talk or Contemplative Art Exercise
6:00 PM: Closing Chants (All together)
6:30 PM: End of Day

Optional: Dinner available for those who sign up
7:30 PM: Optional: Evening Meditation
8:30 PM: Optional: Evening Close
Please indicate in the comment field when registering if you want to stay for dinner.

New Year's Eve we will close the retreat practice at 4 pm to prepare for our New Year's celebration. All are welcome.
New Year's Day we will conclude the retreat with a festive lunch and closing by 4 pm.
ATTENDANCE GUIDELINES
Full participation in the program will satisfy the weekthün requirement for Enlightened Society Assembly and Shambhala Guide Training. To receive full credit you must register for this program and attend every session.
NOTE: THERE WILL GROUP VAJRAYANA PRACTICE during the weekthün. Exact schedule will be forthcoming. Vajrayana students will begin the day with the group in the main shrine room, join back in for lunch, and have the option of participating in the afternoon contemplative art exercise. If you are registering as a vajrayana participant, please be sure to note your practice (ngöndrö, werma, scorpion seal #) in the comments section of the registration page along with the days you will be attending.
For vajrayana practitioners and others who have previously attended a weekthün in the Shambhala tradition, you are welcome to come to one or more full days of the retreat; however, no partial days are permitted ($80 - $100 suggested donation/day).


CONTACT INFO

For any questions regarding this retreat, including help with finding lodging for out-of-town participants, please contact Coordinator Alicia Vogl Saenz, [email protected]
"Magic in this case is power. Not power over others but power beyond 'over others.' It is the power within oneself. You have enough strength and exertion and energy to view things as they are, personally, properly, and directly. You have the chance to experience the brightness of life, and the haziness of life, which is also a source of power.... It is not true that there is no magic these days, that we are in the dark ages.... The only magic that exists is this life, this world, the particular phenomena we are all experiencing right this moment. Right now, right here, you are in this magic…. Magic is direct and personal and lingers in our state of being.... It is choiceless magic"
~ from True Perception by Chögyam Trungpa