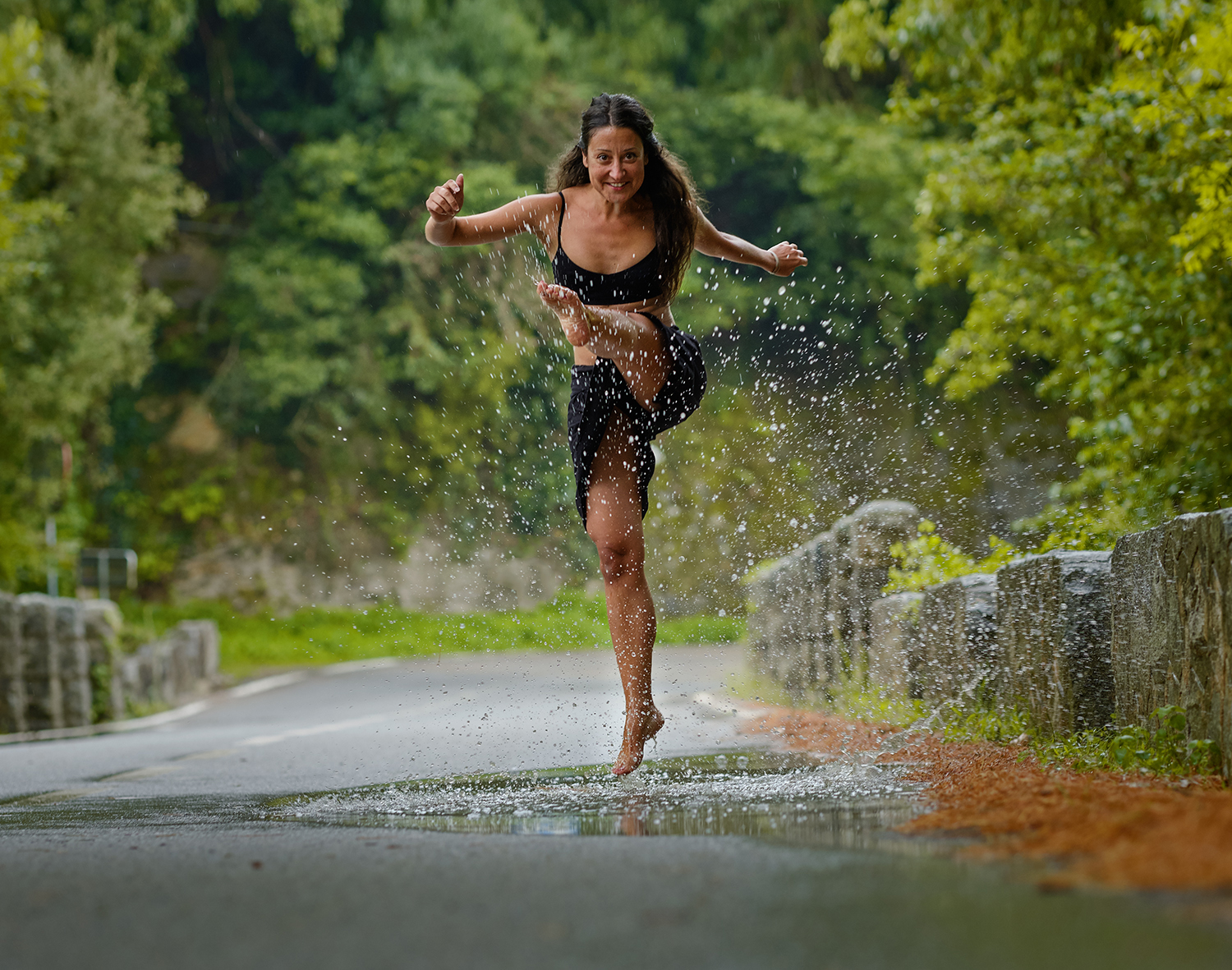 Moving Presence: Contemplative Movement Practice [Online]
with Helena Pellisé
Moving Presence: Contemplative Movement Practice with Helena Pellisé
Contemplative Movement practice integrates meditation, dance improvisation and Shambhala Art to synchronize body & mind, connect with our inherent creativity and manifest our authentic presence. The session will begin with body awareness to connect and awaken our body, then continue with meditation to let us feel the body in the present moment and end with a creative and playful dynamic of Contemplative Movement to embody our feelings and move our presence into space. There will be time to share our experience in a respectful and protected environment.
Open to everybody! No previous experience in the arts or meditation is required for any Contemplative Creativity Lab. Bring your curiosity along with comfortable clothes for movement.
HELENA PELLISÉ has been a meditation practitioner since 2010 and is a vajrayana student of Shambhala Tibetan Buddhism. She is a meditation guide, a Shambhala Art teacher and currently a Shambhala Art Assistant Director for Europe. As a dancer, this view has influenced her dance improvisation practice since incorporating a contemplative approach into her offering of Contemplative Movement® to this sacred world. She performs her own creations and has been directing and collaborating with artists from different disciplines since 2005. She has taught nationally and internationally for more than 15 years. The essence of her teaching is creativity as an inherent capacity of all human beings, and she is convinced that connecting to the wisdom of the body benefits society. www.helenapellise.com
Contemplative Creativity Lab is a contemplative arts group founded at Shambhala Los Angeles that strives to create an environment for art in everyday life to be discovered. With different forms to explore, each gathering has a different theme and a growing roster of artists and teachers.  Featuring ink and brush or Storytelling, flower arranging or photography, music, movement, food, meditation and community, Contemplative Creativity Labs are open to all with a suggested donation. Come as you are! Learn more.