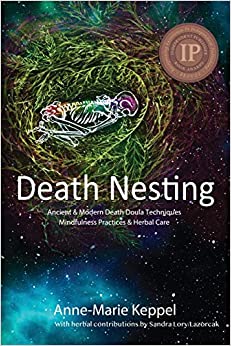 Before I Die: Death Nesting with Anne-Marie Keppel [Online]
"Death Nesting is how you live your life. It is the attention you pay to your breath, your walk, how you experience taste, whether or not you take offense to someone forgetting your name or how you react when being cut off in traffic. It's the challenges you accept and the allowances you give to yourself and others in times of stress or grieving or when your children are driving you bonkers. Death Nesting is fully and deeply living your life because of death."
Read the full article on Medium.
August 21 topic: Discussion with Anne-Marie Keppel, author of Death Nesting: Ancient & Modern Death Doula Techniques, Mindfulness Practices and Herbal Care
Important Note: Please log in with, or consider creating, a Shambhala account on the registration page (right side of the page) to receive the program's Zoom meeting information immediately. This is especially important for participants who register close to the program start time.
Generosity policy available. Please write in the amount you are able to pay.