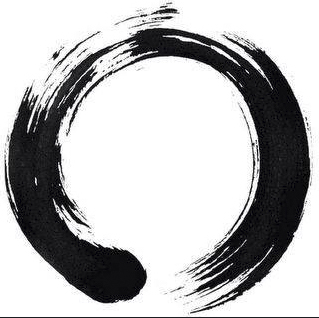 Emptiness and the Heart Sutra: Teachings of the Buddha in the Second Turning of the Wheel [Online]
with Jonathan Barbieri & Joel Wachbrit
Prerequisites: Participants should have some level of exposure and understanding of the basic Buddhist teachings on impermanence and suffering, the illusion of ego and how it perpetuates itself, as well as understanding that we possess a fundamental warmth, and the possibility of egolessness. In addition, one should have a solid and regular meditation practice of, at the very least, one year, and preferably have done some more intensive practice, like the Shambhala Training weekends.
Program Description: This program will focus on Shunyata and the discovery of emptiness as taught by the Buddha in the Heart Sutra – perhaps the single most important text of all schools of Mahayana Buddhism. The teaching and experience of Shunyata is amazing and provocative, and if we are open to it, it simply stops the mind. At the same time it is also arduous, challenging, perplexing and asks for us to explore deeper. In the Mahayana it can be described as Emptiness and Compassion, Emptiness and Wisdom, also Appearance/Emptiness. We will be exploring all of these.
This class is a continuation of the Buddhist class series SMCLA has been offering online since Fall of 2020. This class will be a feast of dharma, so bring your body, speech, mind and heart!
Recommend Texts: TBD
About the Teachers: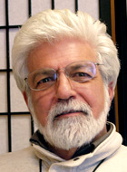 Jon Barbieri is a Buddhist practitioner and teacher who studied under Chögyam Trungpa Rinpoche. He has been teaching the Buddhist and Shambhala teachings throughout North America for over 35 years. He has served as Director of Shambhala Mountain Center and as Senior Teacher to the Fort Collins Shambhala Center.
His livelihood has included being a consultant to cities and counties on the West Coast, offering management services to small businesses and non-profits, presenting Mindfulness Training Programs to the private and public sector, and most recently, presenting Chögyam Trungpa's view on politics and the need to be engaged in societal issues.

Joel Wachbrit has been a member of the Los Angeles Shambhala community since 1989 although his first exposure to Chögyam Trungpa Rinpoche came during college in 1976 at the then Santa Barbara Dharma Study Group. He has since served in Shambhala in many roles; as Center Co-Director, Membership Director and as the Director of Buddhist Education for 7 years. He also served as a Shastri for SMCLA for four years, retiring in 2020. Joel has been a working guitarist, songwriter and composer for more than forty years and continues to find great joy in the expressive power of music.
Zoom Access: This course will be offered online via Zoom at the dates and times (in Pacific Time Zone) listed above; use The Timezone Converter to determine your local class time. After registering for the course, you will receive instructions for joining course meetings.
Important Note: Please log in with, or consider creating, a Shambhala account on the registration page (located on the right side of the page) to receive the program's Zoom meeting information immediately. This is especially important for participants who register close to the program start time. That said, registering now is strongly recommended—and an act of kindness for our teachers and coordinators!
Pricing Information and Generosity Policy: We are committed to making our programs and classes accessible to everyone and will not turn anyone away due to financial concerns. If the Program Price is an obstacle for you, please decide what works for you and offer what you are able to pay. You do not need to apply for the Generosity Policy in advance, but if you have questions, please contact us.