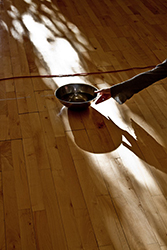 TABLETOP RED SQUARE PRACTICE - Letting Space Tell Us What to Do
with Barbara Dilley
"We have everything we need for this journey, body and mind and, with luck, a place to be with others. Our ordinary gestures surrounded by soft attention become vocabulary for deep play, alone and together." Barbara Dilley
Please join us for a unique Contemplative Creativity Lab with Barbara Dilley. No experience in meditation or creative process is required.
Part Two on April 24th, however, requires that you've participated in this Part One on April 10th.
Using a contemplative ground of stillness, silence, and meditation, we will explore practices of 'deep play' and the enjoyment of our sense perceptions. The Red Square, originally a studio practice for dance and theater students developed at Naropa University to cultivate spontaneous composition within ensemble improvisation is now evolving as a home practice.
Working with Compositional Eyes as we arrange the Five Allies, members of our ensemble, (objects, mostly) inside (and outside) a Square of red yarn/twine/rope laid out on a tabletop (or any surface). We find Allies around our homes to inhabit the architecture of the Square (and one might be a slip of paper with words; a poem, song, maybe one word ~ or a noise).
Reading three sections from Ms. Dilley's book, This Very Moment will illuminate the research: The Five Eye Practices, Compositional Eye: Inner Eye, Ensemble Eye, Audience Eye, and The Red Square. The book is here and available in downloadable PDF format This Very Moment (contactquarterly.com)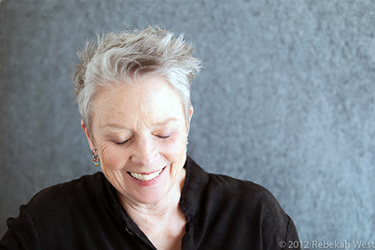 Barbara Dilley is an American dancer, choreographer, author and educator, best known for her work as a prominent member of the Merce Cunningham Dance Company (1963-1968), and then with the groundbreaking dance and performance ensemble The Grand Union, from 1969 to 1976. In 1974 she was invited to teach at the first summer of Naropa University (then Institute) in Boulder, Colorado. At the end of the summer the founder, Tibetan meditation master Chögyam Trungpa Rinpoche, invited her to design a dance program (1975-84) where she developed a pedagogy that emphasizes what she calls "embodied awareness," an approach that combines dance and movement studies with meditation, "mind training" and improvisational composition. She served as the president of Naropa University from 1985 to 1993.
April 7 -Registration is now CLOSED. Please contact Anne at [email protected] to be placed on the waitlist.
Contemplative Creativity Lab is about engaging the senses, bringing the fullness of our awareness to any activity, and connecting with our world. Everyone is warmly welcome, no exceptions. There is no need for any experience with art or meditation to take part. See more.