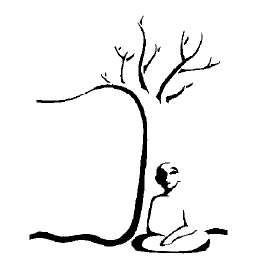 Turning Our Minds To The Dharma: A Class on Contemplating the Four Reminders [Online from Phoenix]
with Emily Bower & Joel Wachbrit
We are pleased to announce another collaborative effort with the Phoenix Shambhala Center.
This six-week course will present traditional teachings that are essential to Buddhist thought, and which illuminate how we could all enjoy our life much more. Known as the Four Reminders, or the Four Thoughts that Turn the Mind Toward the Dharma, these teachings invite us to contemplate the Dharmic view of the preciousness of our life, the impermanence of everything, how suffering is impossible to avoid, and how we are all subject to karma. Contemplating these truths can actually inspire us to appreciate our life more and to be more present to our experience.
This class will provide an opportunity for us to delve deeper into the foundational teachings of the Buddha. Through readings, talks by the teachers, contemplation practice and sharing how these teachings relate to each of us personally we can learn how to integrate these Four Reminders into our daily lives as well as our meditation practice.
This class is recommended for those who have had an established meditation practice for at least a year and/or have taken at least one course in Buddhism at a Shambhala Center or other Buddhist center (or online).
Please visit the Phoenix Shambhala Center's website to register; and please note the time-zone difference!
If you are not familiar with basic Buddhist teachings, please consider registering for our prep class, An Introduction to Buddhist Teachings, offered by the Phoenix Shambhala Center on Thursday, January 7.