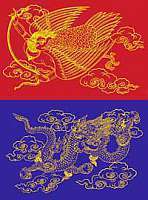 Shambhala Training Sacred Path: Outrageous and Inscrutable [Online]
with Shastri Ruth Wallen & Jonathan Barbieri
The fruitional dignities of Garuda and Dragon refer to the extraordinary skill of a practiced warrior. No longer afraid of making mistakes, the unconventional and visionary perspective of the outrageous warrior combines with the skill of spontaneous inscrutability to create benefit for others on a large scale.
About the Teachers:
Shastri Ruth Wallen has been a student and teacher of Shambhala for forty years. She is a mother, artist, and professor of art. Her art and writing is dedicated to encouraging dialogue around ecology and social justice. Interweaving image and text, she works in public and virtual spaces as well as the gallery, often at the borders—of art and science, of various artistic media, and in the San Diego/Tijuana region where she resides. For the last ten years she's been walking with the trees that are dying in Southern California, inviting others to share her grief over their loss and using the opening to these feelings as a means to re-envision the future.The Shambhala teachings have been integral to her efforts to listen carefully and pay close attention, to address the heart as well as the mind, and formulate questions that spark imagination, reaching beyond disciplinary boundaries.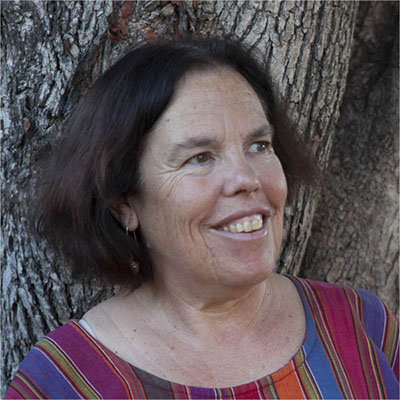 Jonathan Barbieri has been practicing and teaching the Buddha dharma and Shambhala teachings for over 40 years. He has served as a Director of Shambhala Mountain Center and as Shastri to the Fort Collins Shambhala Center. His livelihood has included being a consultant to Cities and Counties on the West Coast, offering management services to small businesses and non-profits, and most recently, presenting Mindfulness Training Programs to the private and public sector.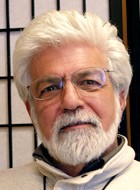 Prerequisite: Sacred Path: Meek and Perky


Zoom Access: This course will be offered online via Zoom at the dates and times (in Pacific Time Zone) listed above; use The Timezone Converter to determine your local class time. After registering for the course, you will receive instructions for joining course meetings.
Important Note: Please log in with, or consider creating, a Shambhala account on the registration page (located on the right side of the page) to receive the program's Zoom meeting information immediately. This is especially important for participants who register close to the program start time. That said, registering now is strongly recommended—and an act of kindness for our teachers and coordinators!
Pricing Information and Generosity Policy: We are committed to making our programs and classes accessible to everyone, and we will not turn anyone away due to financial concerns. If the Program Price is an obstacle for you, please decide what works for you and offer what you are able to pay. You do not need to apply for the Generosity Policy in advance, but if you have questions, please contact us.