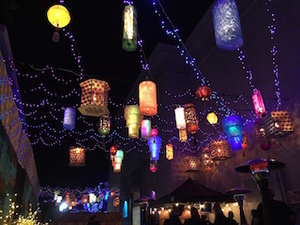 Silence and Celebration: A New Years Eve Retreat and Party [Online]
with Shastri Marilyn Moore
If you aspire to meditate more this year—or to learn how to meditate—it's not too late! Everyone is welcome to join this mini-retreat as we transition from the old to the new. Come for the entire evening, or for any part of it, to meditate and celebrate with old friends and make new ones.

Meditation instruction is available at all times during the evening. No prior meditation experience required.

Details about the schedule are forthcoming.
About the Teachers: Shastri Marilyn Moore has been a member of the Los Angeles Shambhala community since 1997. She served as Center Director during the move to the current Eagle Rock location and later took on the role of Head of Practice for several years.. In 2016 she was appointed as one of three Shastris, or senior teachers, for the greater Los Angeles area with a special commitment to cultivating the OC Shambhala community. Before retiring, she enjoyed working in a university art gallery for almost thirty years. During this time of isolation, she is appreciating a simpler life with much less time spent in traffic on the Los Angeles freeways.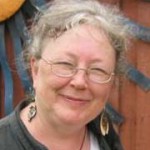 Participant/Registration Note: While additional details will be announced soon, registering now is strongly recommended—and an act of kindness for our teachers and coordinator!
This course will be offered online via Zoom at the dates and times listed above. After you register for the course, we will send you instructions for joining the course meetings.
Pricing Information and Generosity Policy: We are committed to making our programs and classes accessible to everyone, and we will not turn anyone away due to financial concerns. If the Program Price is an obstacle for you, please decide what works for you and offer what you are able to pay. You do not need to apply for the Generosity Policy in advance, but if you have questions, please contact us.