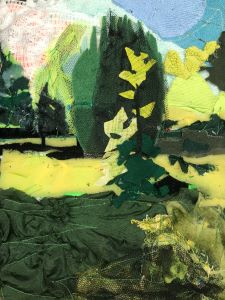 Contemplative Creativity Lab: Fabric and Time [Online]
This workshop will be led by guest teacher, textile artist Diane Lavoie.
With the onset of Covid 19, many people have experienced feelings of isolation and insecurity. Creating art during this time can be both orientating and fulfilling. Connecting to our natural environment can remind us that we are not separate from it. Sometimes limitations can be inspiring and give rise to ingenuity. So in this workshop, we will use time and a limited selection of fabric scraps to produce quick and intuitive fabric collages of our natural environment. No art experience is necessary. All are welcome.
You will need:
an image of a landscape or a natural environment (I like to use my own photos.)
fabric scraps, including an 8/10" or 11/14" piece
glue, any type of viscous glue
scissors
a piece of plastic or paper to work on top of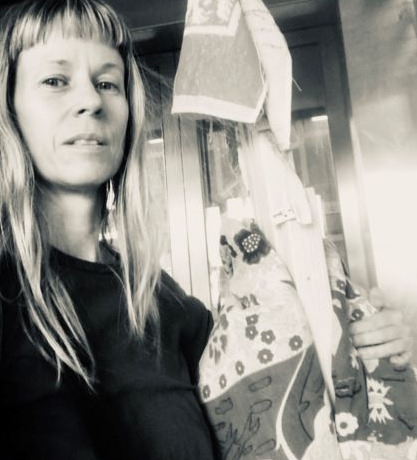 Diane Lavoie is an American textile artist, living and working in Berlin, Germany. She holds an MFA in painting from California State University Long Beach. Although she has replaced paint for fabric in recent years, she still considers her work as painting. With her current collages and installations of forests and trees, she uses locale-specific fabrics and household textiles to explore the ways in which we perceive and relate to our natural environments. http://dianelavoie.com/
Contemplative Creativity Lab's purpose is to explore the creative process from a foundation of a relaxed mind. Connecting with our senses, our environment, our materials and our heart, any activity becomes a meditation in action. We engage in simple mindfulness and awareness exercises that have the effect of quieting the critical mind in order to create from the foundation of one's direct experience of the present moment. We call that Square One! This has the effect of cultivating insight and confidence in our unique experience and expression. No art or meditation experience is needed.