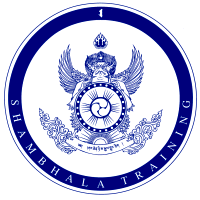 Shambhala Training Level III: Warrior in the World [Online]
with Debra Dysart
As Warriors in the World, we develop bravery to step outside the self-created cocoons of habitual patterns and fear.
"Shambhala vision teaches that, in the face of the world's greatest problems, we can be heroic and kind at the same time. Shambhala vision is the opposite of selfishness. When we are afraid of ourselves and afraid of the seeming threat the world presents, then we become extremely selfish. We want to build our own little nests, our own cocoons, so that we can live by ourselves in a secure way. But we can be much more brave than that." – Chögyam Trungpa, Rinpoche
The online version of this program is offered on three Saturdays.
Please note that all listed meeting times are in Pacific Standard Time.
Prerequisite: Shambhala Training Level II
Recommended: Contentment in Everyday Life
About the Teacher: Debra Dysart is a student of Sakyong Mipham Rinpoche and has been interested in the Shambhala Buddhist teachings ever since she discovered Pema Chödrön's Wisdom of No Escape in a Barnes and Nobles in 1997. (She met her husband Malcolm in that same bookstore.) Debra is a Shambhala Art teacher and was a former Center Co-Director of Shambhala Los Angeles. She sings with the Verdi Chorus and serves on its board of directors.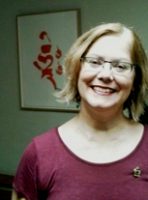 Participant/Registration Note: While additional program details will be announced soon, registering now is strongly recommended—and an act of kindness for our teachers and coordinator!
Zoom Access: This course will be offered online via Zoom at the dates and times listed above. After you register for the course, we will send you instructions for joining the course meetings.
Pricing Information and Generosity Policy: We are committed to making our programs and classes accessible to everyone, and we will not turn anyone away due to financial concerns. If the Program Price is an obstacle for you, please decide what works for you and offer what you are able to pay. You do not need to apply for the Generosity Policy in advance, but if you have questions, please contact us.
Students who have taken Level III previously are invited to retake the program for a reduced rate of $75.