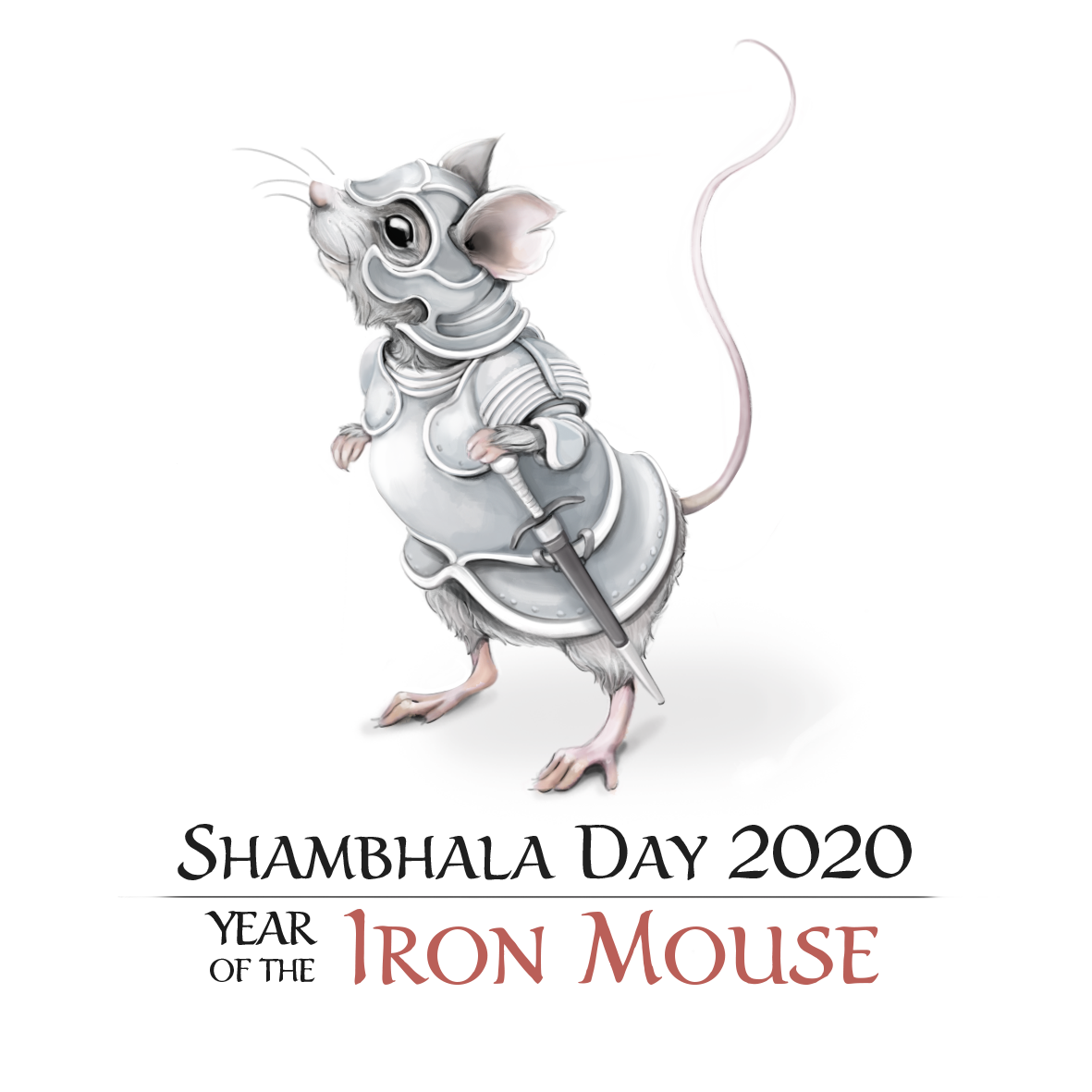 Shambhala Day 2020: Year of the Iron Mouse (Eagle Rock)
Please join us as we celebrate Shambhala Day and begin the Year of the Iron Mouse! All are warmly welcome. Shambhala Day marks the beginning of the Tibetan New Year and represents one of the most important cultural traditions in Shambhala.

Shambhala Day is a time for us to embrace a fresh start to a lunar new year, and to express the wealth and richness of our spiritual and cultural heritage through practicing, feasting, and uplifted celebration. A catered community lunch will follow the morning's events.
Schedule for the day (subject to change):
8:00am Arrive (coffee, tea & light bites)
8:45am Lhasang and Elixir of Life practice
9:45am Break
10:00am Live Shambhala Day Broadcast

11:00 am Break (following broadcast)
11:10am Remarks by Regional Director Sharon Owyang
11:25am Oaths / Retirements / Thanks

11:40am I Ching
11:45am Recognition of New Members / Membership contemplation
12:15pm Lunch
2pm All Hands on Deck for Clean Up