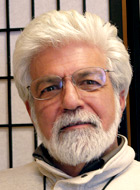 A Dharma Approach to the Art of Politics: The View Joined with Pragmatic Engagement for 2020 (OC)
with Jonathan Barbieri
Please join us for this very special Wednesday night dharma gathering at our Costa Mesa location in Orange County. Visiting teacher Jon Barbieri will be presenting a talk and leading a conversation on a dharmic approach to politics. Can the Shambhala Buddhist teachings offer us any guidance in this turbulent political climate?
The talk will begin after a short period of meditation. Guided instruction will be given. Refreshments will be served.
Suggested donation: $20 (or what you can afford)
About the teacher:
Jonathan Barbieri is a senior teacher in the Shambhala Lineage who has taught Buddhist and Shambhala trainings extensively throughout North America for over 30 years. Jon has been engaged in several livelihood pursuits including consulting with cities and counties on workforce development, creating contemplative co-housing communities, and, most recently, teaching Mindfulness programs to public agencies and businesses. He was formerly the Executive Director of Shambhala Mountain Center and currently resides in Ft. Collins, CO.