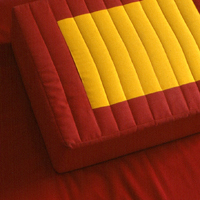 Weekly Dharma Gathering (Eagle Rock)
Drop in the Center on any Thursday night. Programs start at 7:30pm – no reservations necessary! All Thursday night programs are open to the public, and free (donations gratefully accepted). Please join us!
The following topics alternate:
Introductory Dharma Talks
Senior students of the Vidyadhara Chogyam Trungpa Rinpoche and Sakyong Mipham Rinpoche will offer a series of individual talks on a variety of dharma topics.
Learn to Meditate
Curious about how to meditate? Need a refresher? Drop in and meet one of the Shambhala Center's meditation instructors for an evening of meditation instruction, practice and Q&A. All are welcome!
Pema Chödrön Tape Night and Guided Meditation
Good nourishment! This is what Acharya Pema Chödrön calls the practice and study of meditation. We are delighted to invite you to a monthly feast of practice and study with the teachings of Pema Chödrön. Each evening will feature a short guided meditation, a video teaching of Pema's, and a discussion period. Beginners are encouraged to attend.
BONUS Thursdays
Every so often, we encounter a month with five Thursday evenings. We will use those extra evenings to offer talks on topics which are relevant to both beginners and experienced practioners. All are welcome!
Click here for more information.