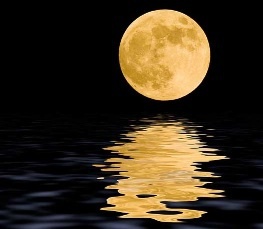 Sexual Harm, Trauma, and The Healing Journey series (Orange County)
with Shastri Marilyn Moore & Barbara Vanek
Please note that the March 15th meeting of this program is cancelled due to the closing of our Shambhala Centers through the end of March. We hope to be able to resume in mid-April once it's safe for group gatherings to occur.
OC Shambhala Center is hosting a 7-part video and discussion series regarding Sexual Harm, Trauma, and The Healing Journey facilitated by Shastri Marilyn Moore and Barbara Vanek.
The video series format derives from a day long dialogue between Shambhala teachers Acharya Noel McLellan and Basia Solarz with Robert Wright an expert on working with individuals and groups who have experienced sexual harm and trauma. Their dialogue guides us into an understanding of the depth and pervasiveness of sexual abuse in modern society, the nature and stages of trauma, and ways to move toward a healthier and safer community. There will be an opportunity for discussion after each presentation.
Robert S. Wright is a social worker and sociologist known best for his work in the fields of sexual abuse, child welfare, trauma, cultural competence, and education.
Noel McLellan is an acharya or "honoured teacher" in the Shambhala tradition. He is also a school teacher at the Shambhala School in Halifax, Nova Scotia, where he is Dean of Mindfulness and Contemplative Learning.
Basia Solarz, MAdEd, CPCC brings over 25 years' experience facilitating conversations in educational, workplace, and community settings. Currently, she serves as the Consultant of Communications and Conflict Competence for the award-winning Workplace Conflict Resolution Program at the Nova Scotia Health Authority.
An anonymous Shambhala Member has funded the program to bolster our strong, warm community and foster the enlightened society teachings that are the foundation of Shambhala dharma. This program can facilitate an understanding of harm, trauma, and the healing journey related to the sexual harms that several leaders initiated within the Shambhala Community.
Although any Member can access the video series through Shambhala Online free of charge, the OC Shambhala Center is offering it in a group setting to allow the opportunity for reflection, understanding, and discussion.
Schedule and Brief Highlights:
Feb 16: What is the extent of sexual harm and its pervasiveness in the larger society? Do those in a spiritual community have a particular vulnerability to this type of harm?
March 15: What environments enable sexual harm to occur? What is the difference between harm and trauma? How does trauma manifest itself? What tactics can facilitate understanding and assist with the healing journey?
April 19: What could be the Shambhala community response to trauma? What are the models we can offer toward facilitation of the understanding and healing process?
May 17: This session continues the April dialogue of the Shambhala community response to trauma and models toward healing plus explores how meditators can work with a recall of trauma should it arise during meditation practice.
August 16: This session turns to creating healthier and safer communities going forward and the accompanying culture shifts that are necessary for the transition to occur.
September 20: This session continues the focus on creating healthier communities including what men could do to facilitate the culture shift.
October 18: This session includes an opportunity to discuss what we have learned from the series, receive additional resources, and determine any next steps our community may take regarding harm, trauma and the healing process
At each session, the opportunity to make a donation to cover costs of hosting the series will be welcomed.
If you have any questions about the series, please contact Barbara Vanek at [email protected].