Powerful Practices for Challenging Times: An Intro to Karuna Training (OC)
with Shastri Sandra Ladley
If we dare to feel deeply into ourselves, we know the current state of the world is directly affecting each of us.
Some of us are choosing to shut down, leave social media sites, and even avoid the news. That won't help address these times (though it may prove less stressful).
In Karuna Training, we prepare people for staying open in the face of difficulty: emotional, psychological, behavioral, and ultimately social and cultural. Karuna is the Sanskrit word meaning compassion. We train people in the potency of leading their lives with an open heart. Drawn from the Tibetan Vajrayana Buddhist view that difficult emotions are gateways to intelligence and enlightenment, we can learn to trust in what we are feeling and to mine those energies for wisdom.
Dates and Times
This day-and-a-half introduction will take place
Saturday, September 30, 9:30 AM - 5:30 PM
Sunday, October 1, 1:00 PM - 4:30 PM
Sample Schedule
Saturday Morning
Registration and Tea
Introductions
Talk: History and Introduction to Contemplative Psychology
Guided Meditation instruction
Introduction to an experiential group process
Discussion

Brown bag lunch with the group

Saturday Afternoon
Meditation
Talk and second experiential group process
Tea Break
Discussion Circle and Closing

Sunday Afternoon
Meditation
Teaching presentation and discussion
Group Process
Overview of Karuna Training
Tea and Snack
Closing Circle
This stand-alone class has no prerequisites, and all are welcome.
Price: $125, registration at https://karuna-oc-icp.eventbrite.com/
(Scholarships available. For more information please email Carolyn at [email protected])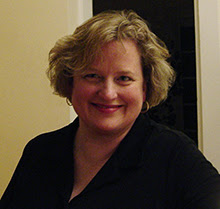 Sandra Ladley MA is a Teacher and the Program Director for Karuna Training North America. She has her MA in Contemplative Psychology from Naropa University and studied the Creative Arts at Bard College and San Francisco State University. She is a Buddhist practitioner and Shastri; a senior meditation teacher in the Shambhala tradition. In 2013, she partnered with Melissa Moore to bring Karuna Training to the United States. Over an extensive career, Sandra has worked as a manager, counselor, and teacher in mental health, hospice, business, technology, and creative arts settings. Sandra teaches internationally, leading creative, psycho-educational, and social presencing groups.
For more information please email Carolyn at [email protected]
To learn more about Karuna Training, visit our website at www.karunatraining.com